Introducing Iconic Estate Homes
With years of combined experience between the partners. The people behind Iconic Estate Homes have had a long standing reputation for building and servicing some of the finest homes Alberta has seen. We are a passionate group of people who believe in the product we sell and service. One of the most meaningful investments someone will make is the purchase of a new home. When one purchases a personally designed home from Iconic Homes we also feel as if we are part of the purchase and are committed to making your dream our goal. Unlike others we are professionally educated and experienced in the construction environment. We are not just a group of people that learned how to build a home we understand the elements of design and construction.
We continue to strive to be the best home builder in the Edmonton area. We are always improving the way we operate as a builder and in many ways the best award we can receive is the referral from our customers.
Green Practices
When we build we place a great emphasis on GREEN PRACTICES AND ENERGY EFFICIENCY. Firstly we recycle approximately 60% of the waste produced from the building of your house. Then from the use of better materials and technology we can greatly reduce your energy consumption and in turn help the environment.
We use:
High efficiency furnace(s)
High efficiency boilers
Added insulation
Special construction details
Lower VOC Paints and materials
Optional Heat Recovery ventilators (HRV)
We encourage the use of LED Bulbs that reduce our carbon footprint and our electricity bill. From High Efficiency furnaces and boilers, to added insulation, to a healthy lower VOC environment inside your home. These are practices we have always valued.
Mature Neighbourhood Infills
Building a NEW home in an old neighbourhood has become a very popular alternative in the City of Edmonton. We specialize in the development of new housing in established neighbourhoods referred to as "IN-FILL" Projects.
It is important that when one chooses to build an infill that they choose a qualified and experienced builder like us to ensure a smooth build.
Renovations/Remodelling
We also offer services in renovations and remodelling (whole-home or partial). Our qualified trades and partners can take care of those important projects that require the attention of a well-qualified team.
We will meet you and discuss exactly what you are looking to do. At that time we will evaluate and consult you on what is the best course of action. Once we determine the scope of work and a budget we proceed to design and schedule.
From complete interior and exterior remodeling to basement developments we can accommodate your needs.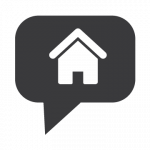 "I take great pleasure in writing you this letter of Lorrie and My appreciation. Our extensive search on a builder who can visualize our wants and needs and then make it a reality was a dream. We would like to thank you for your excellent service during and after construction. Your attention to detail, quality and our needs led me to writing this letter and we hope that you have a long successful business. All the best!"
– Lorrie and Luc
"I love my new home! It was a pleasure dealing with Robert and his team through the entire process. This was our second build and it felt great knowing I had a builder with the knowledge and integrity to get the job done. Well done guys!"
– Iris and Frank M.
"I love my new home! It was a pleasure dealing with Robert and his team through the entire process. This was our second build and it felt great."
"We were a little intimidated building a house in a mature neighbourhood. What were the regulations, how do we get started, will our builder keep our neighbours happy. Iconic Homes made our lives soooo much easier. From dealing with the City Development Department right to the move in date, I could not have been happier."
– Susan and Joe N.
"Thanks for doing a great job!"
– B & L – A.